With the rapid growth in technology and competition for user experience, digital entrepreneurs and product managers have to adhere to the upcoming UX/UI trends as it's important for the user's first impression of their website. With millions of business websites blooming with each passing day, different online platforms require a user-friendly interface for their brand development.
Though UX and UI might seem similar, many people are unclear about the distinction between these two terms. A User Experience (UX) designer focuses mainly on the working of the user interface and the strategic aspects of a software product whereas a User Interface (UI) designer is responsible for more specific implementations that decide the look and feel of any application.
So, if you are planning to redesign your website and make it look visually appealing, then make sure to follow these latest UX/UI design trends 2021 to create effective digital products that pay off.
Minimalist interfaces
Minimalism is one of the UI trends that has been followed for the past few years and is still on the go. Overwhelming interfaces with annoying advertisements and discount ads are not something that users need. That is why with the emerging UI/UX trends, web designers try to simplify the interface by changing the composition of the website and introduce different graphic elements with minimalistic colors and propositions.
With a user-friendly and simplified design, such an intuitive interface brings aesthetic satisfaction to the users and provides functionality for every core element of the interface. This trend stands proud among the others as it not only highlights the best quality of each product, but it also conveys the right emotions to its customer.
Animated Illustrations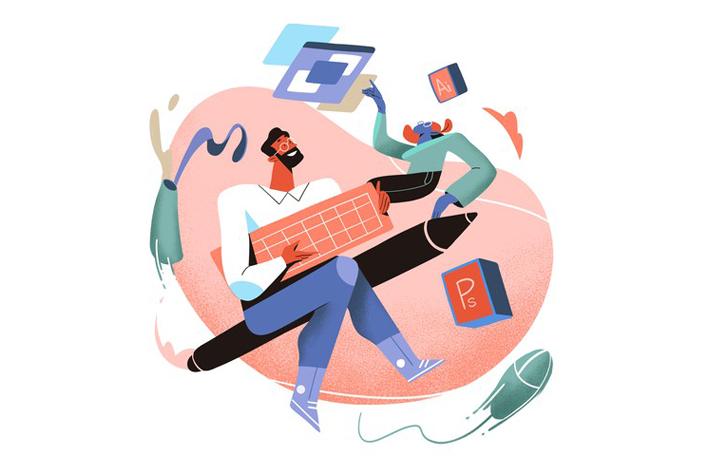 Animated illustrations are a great way of attracting the user's attention. Combining a minimalistic interface with engaging animated stories increases the user's curiosity and also leaves a memorable impression on their minds.
Since users of all ages and generations like to interact with animated screens, therefore, adding a motion effect to display your products is much better than a plain image or text. By introducing such interesting elements to even the most serious-themed websites, you can release user's tension and keep things clearer and more informative.
Immersive 3D Graphics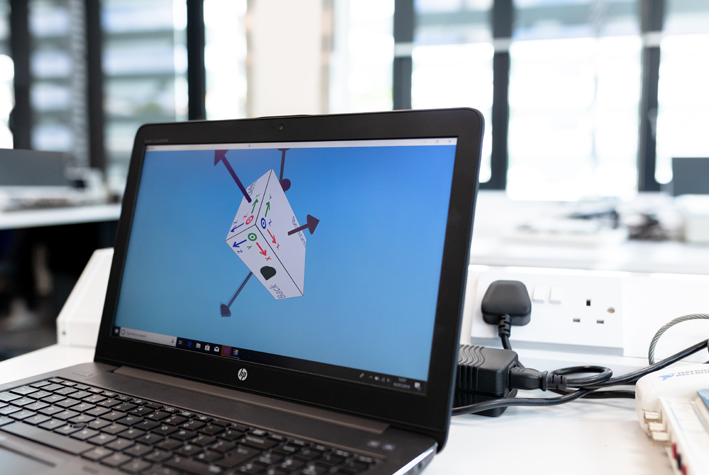 The integration of three-dimensional designs with the latest technologies such as augmented and virtual reality provides a rich user experience and enables visitors to understand the core concepts of your websites and apps effectively. UX and UI specialists infuse 3D components into UI designs to evoke user's interest thus making webpages and app screens irresistible. These hyper-realistic 3D graphics and visuals bring life to the central objects displayed on your website and allow you to create dynamic user interactions. However, it's important to optimize such websites as graphic elements can put a load on your site and can ultimately reduce its speed.
Augmented and Virtual Reality
Augmented and virtual reality are pushing the boundaries of UI and UX designs as it provides immense potential for beyond-real experiences in retail, education, entertainment, and media. The integration of such fictional elements into the physical world has turned out to be beneficial for interactive learning, virtual home staging, gaming experiences, and much more.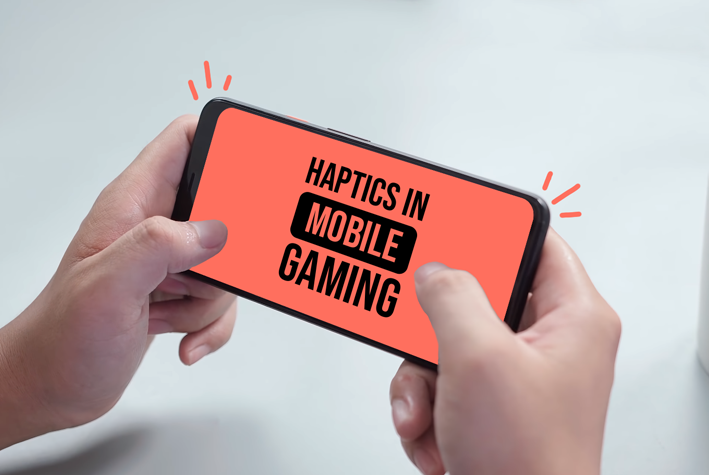 UX, UI, AR, and VR have turned out to be the emerging pillars of innovative designing and with the advancement in technology, these features have become quite popular in the field of digital products. Designers have started using AR and VR to create features that engage users and provide a deeper understanding of the products and services displayed.
Neumorphism
Neomorphism is the successor of skeuomorphism that focuses on creating a soft visual interface with solid colors, low contrast, and the right amount of shadow.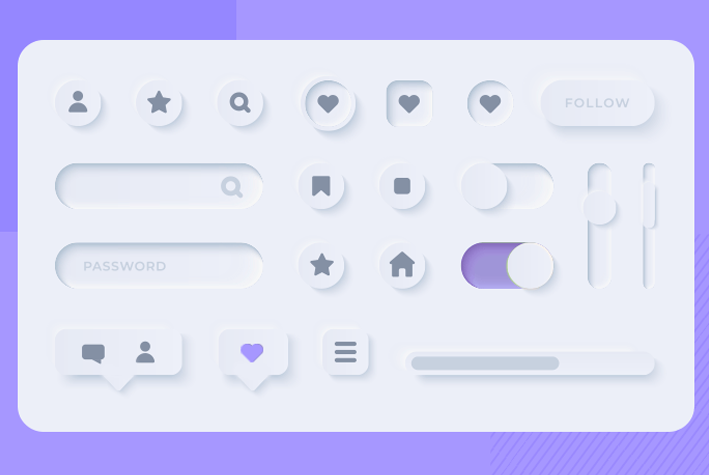 Its main focus is not on the contrast or similarity between the real and digital world like skeuomorphism rather than that it tries creating an illusion of extruded shapes with shadows to match real-life objects. It migrates lifeless representation into realism by creating simple yet eye-catching elements that have the same color as its background.
With designers working on this approach, Neumorphism is seen as one of the UI trends that displays realistic, uniform, and identifiable objects to users.
To conclude, design trends in 2021 are a blend of minimalism, pastel colors, 3D illustrations, and immersive visuals. To create an engaging and innovative user interface, make sure to choose a combination of tendencies to build exciting products for your business and generate fruitful outcomes.